Node.js & Redis at Scale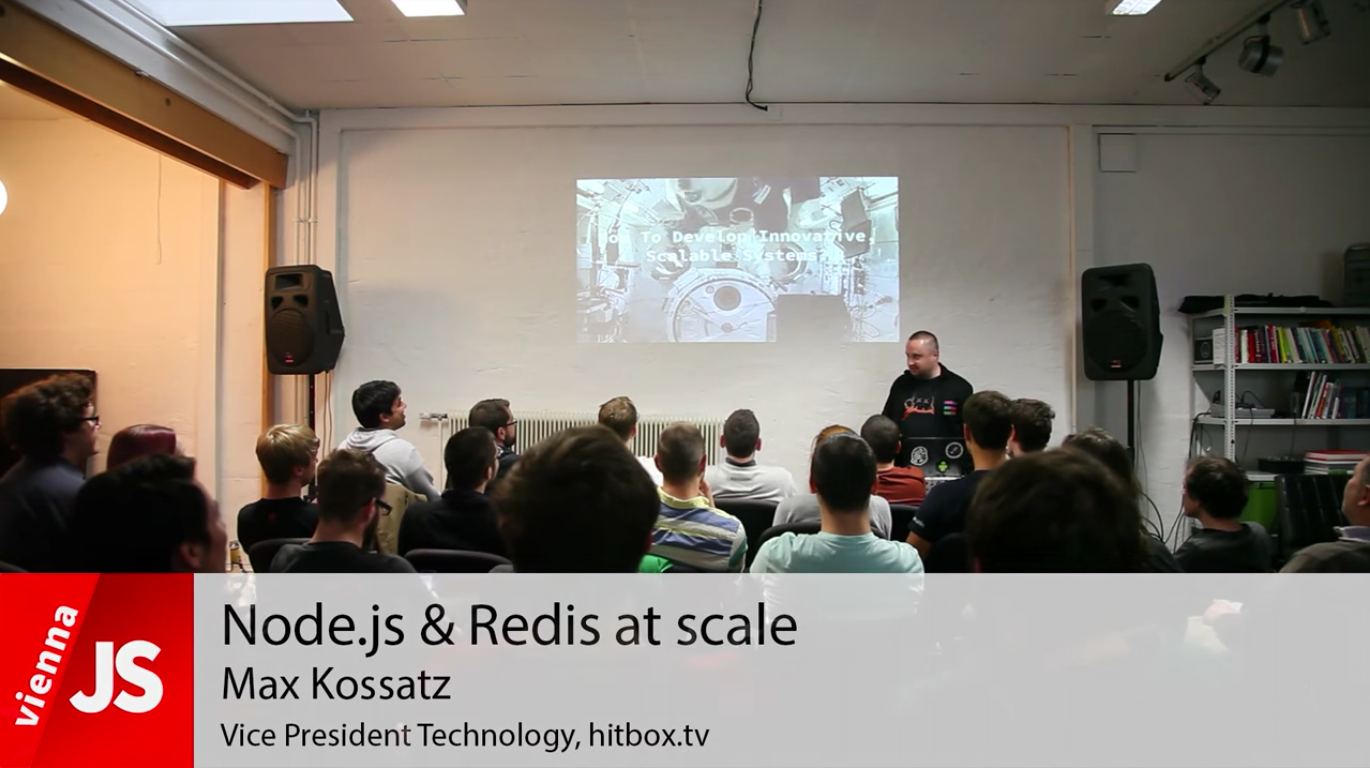 This talk was given at ViennaJS June 2015 by Max Kossatz.
Learn about his journey in building a realtime chat system with 200 000 concurrent users. You will be blown away by some of his stats.
This great talk was held by Max Kossatz at the monthly ViennaJS meetup in Vienna.